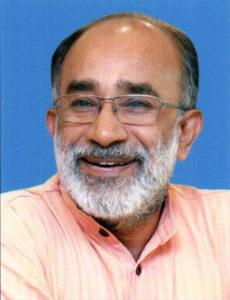 Shri K.J. Alphons
Hon'ble Minister of State for Tourism, Government of India
K.J Alphons holds an independent charge as the Minister of State for Tourism. He is a Masters in Economics and L.L.B, and is a IAS professional. He has pioneered the literacy movement in India by making Kottayam the first 100% literate town in India in 1989. Kittayam District also achieved a quality health index better than the USA, when he was the district collector. He built a cancer hospital in Kottayam Medical College, with contribution from 8.2 million people. As commissioner DDA, he demolished 14310 illegal buildings. He has authored books like 'Making A Difference' and 'India Mattathinte Muzhakam'.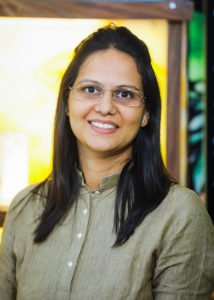 Alkaa Punia
Entrepreneur & Expert on 100% Natural Products
Alkaa Punia is an expert on 100% natural products and has her own brand 'Snaana' which is the first-of-its-kind all-natural skincare brand in India. Snaana's products are not only 100% chemical free but are also 100% preservative free. Alkaa Punia believes that there is no need of exposing our skin to chemicals and preservatives, even in small quantities, and her brand proves that skincare products can be made without including any chemicals at all, and keeping them truly 100% natural.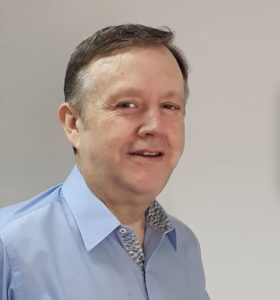 Andrew Jacka
Chairman, Asia Pacific Spa & Wellness Coaliation
"Andrew has been involved in the Hospitality industry for 40 years. His broad background in cooking has seen his skills be exposed to various cuisines around the world, before bringing his culinary skills to Thailand in 1995 where his job description morphed into spa operations.
A passionate believer in the sharing of knowledge, he is a sought-after speaker, both as an industry educator, and as a passionate ambassador of the Asian spa industry."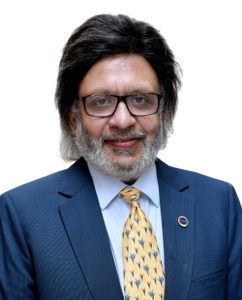 Anil Khaitan
President , PHD CCI
"Anil Khaitan has diversified business experience relating to Jute Industry, Paper Industry, Pharmaceutical Industry, Copper& Steel Industry, apart from our International Operations.
Currently, he is the President, PHD CCI, Member of World Presidents' Organization, Institutional Member of A.I.M.A & DMA also the Director – Board of Studies, AIMA and the Member of Governing Council of New Delhi Institute of Management.
In addition to Business expertise; Mr.Anil Khaitan has always had a great zeal to learn and experience the nature and life around him. His Favourite Quote "The only thing perfect in the world is Nature" has been truly followed by him in his personal life and adventures."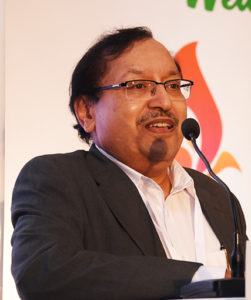 Anil Khandelwal
Managing Director of Yogic Secrets Healthcare Private Limited
"A Seasoned senior management professional with exposure to various aspects of CFO functions including supply chain, treasury & banking, funds raising, corporate Governance including member of executive committee, investor relations, management reporting and business planning, monetizing of businesses and divesting businesses, business strategy & developing new businesses, mergers and acquisitions, portfolio management of group of businesses and implementing portfolio restructuring decisions etc.
Fellow member of Institute of Chartered Accountant of India and Associate member of Certified Internal Auditors Inc. USA; overall, 35 years of experience across sectors like Paper & Paper Board, FMCG, Steel, Pharma, Agri Food products at a leadership role in India and overseas.
Currently Managing Partner at Lantoms Advisors LLP, Managing Director of Yogic Secrets Healthcare Private Limited and India partner with Turkey based Volitan Consulting.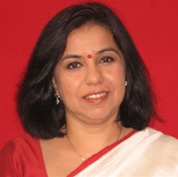 Anisha Motwani
Entrepreneur & Brand Expert
"Anisha Motwani is a multi-faceted business leader with her rich experience
of over 28 years in diverse industries – advertising, auto-manufacturing,
financial and health services. After a successful 25-year corporate career,
Anisha is now the Founder & Managing Partner of two organizations: StN
ventures, a company specializing in Brand & Communication Projects & She
Matters.
'She Matters' is the first of its kind women focused tech-platform that will
provide holistic health solutions for most prevalent women health
conditions. It aims to bring together technology, science & ancient wisdom
of our natural healing processes with careful attention to the preservation
of its core principles.
She is currently the advisor and Independent Director for numerous
International and National Projects."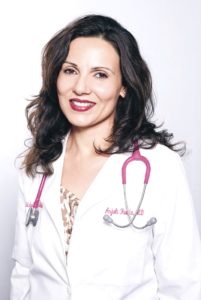 Dr. Anjali Hooda Sangwan
Obesity and Metabolic Disease Specialist
Dr. Anjali Hooda Sangwan, MD(USA) has 15 years of experience in Obesity & Advanced Metabolic care with exposure of more than 10,000 + successfully transformed case studies in India and abroad. She is 1st IFM accredited Functional Medicine Practitioner in India. According to the Dr Medical weight loss isn't about surgery or diet pills rather she uses the tools that help you manage your weight. She uses your metabolic profile and body composition (mainly fat percentage) as indicators of weight loss progress.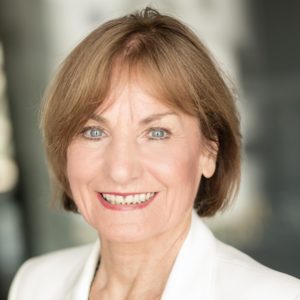 Anne Bignig
Founder and Managing Director, Healing Hotels of the World
"Anne Biging is the founder and managing director of Healing Hotels of the World, a unique hospitality brand that features the most exclusive and authentic hotels and resorts in the field of holistic healing. She proved to be a visionary when she brought Healing Hotels of the World to life in 2006, anticipating people's desire to experience a profound, personal transformation towards a healthier, fulfilling lifestyle, way beyond the average wellness vacation. Healing Hotels of the World unites more than 100 hotels under its roof, making them known to a global audience.
Before founding Healing Hotels of the World, Anne put her mind and heart into international tourism destination marketing, public relations and hotel consulting. Furthermore, many years of travelling as a journalist and author opened her eyes for the need of places that give you space to relax, learn, recharge and help you to get back in touch with your natural self. Anne's drive, her life's passion is it to offer opportunities for each and every one to find back to healthy but foremost happy being."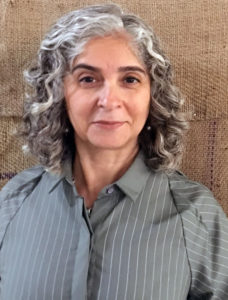 Archana Jain
Founder and Managing Director, PR Pundit
"Archana set up PR Pundit in 1998 with a value proposition of creativity and efficiency, which she has nurtured, leading from the front.
PR Pundit holds the notable reference as the frontrunner in luxury and lifestyle PR, which has has earned us the respect and trust of leading global and Indian brands as a preferred communications partner.
Archana has close to 30 years of PR experience and is acknowledged as India's top 100 PR communications professionals."
Arpit Sharma
CEO & founder, Seven Seas Spas & Director, Sansha Spas
Arpit Sharma is the Founding Member of Indian Spa & Wellness Association (ISWA) – A Democratic association consisting of top operators, vendors, and business associates of Wellness Industry. As an entrepreneur, Arpit is passionate and dedicated to wellness industry and has a deep understanding of the correlation between wellbeing and profitability. He also works closely with Spa partners to build their business.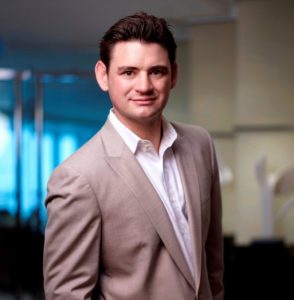 Barry White
Founder, WHITE – Spa | Fitness | Wellness
Spanning the globe, Barry has over 25 years of experience in developing, creating, operating spa, wellness, and fitness businesses. He provides a rare level of expertise, whether with new project development, executive operational management, product partnerships or marketing and events. Barry is passionate about developing authentic, unique and innovative experiences/ stories, whilst ensuring sustainable commercial viability. Barry is continually striving to redefine operational and commercial boundaries with an entrepreneurial drive.
In 2016, Barry founded WHITE – Spa | Fitness | Wellness, a company that provides business solutions for the hospitality, wellness and product sector. Since its creation, WHITE has worked with the likes of Shangri-La Hotels & Resorts, Niccolo Hotels & Resorts, Subtle Energies and Kerstin Florian.
From 2004 – 2016, Barry created and was responsible for the global operations and development of Langham Hotels & Resorts luxury proprietary wellness brand – Chuan Spa. In addition to all associated health club and recreation facilities. He was also responsible for the creation and development of the Chuan Academy, the first ITEC accredited hotel spa training academy.
Barry is a leading industry visionary and opinion maker. Regularly appearing in key international conferences as a speaker and panelist.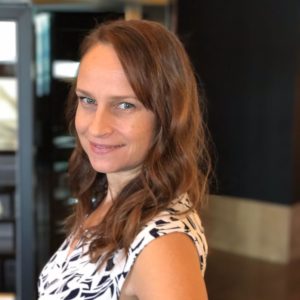 Catharine Nicol
International Spa Expert and Acclaimed Journalist & Influencer
"As former editor-in-chief and editor-at-large for AsiaSpa magazine (2004
to 2012), Catharine Nicol spent eight years growing the publication into
the region's best-known spa and wellness publication brand. During this
time she created and edited a growing number of destination- and
demographic-led supplements co-founded the AsiaSpa Awards with former
publisher Olivier Burlot, and consulted with AsiaSpa Japan.
Since becoming a freelance writer, she has continued to focus on the
wellness industry, contributing to a number of publications with
articles that range from destination, hospitality property, and spa
reviews to trend and industry commentaries. She writes on wellness and
travel for titles including AsiaSpa, Billionaire, Business Traveller
Asia, CompareRetreats.com, Destination Deluxe, i-escape.com, Platinum,
Silkroad in-flight and Travel Weekly Asia.
She also blogs on www.spasandbeyond-blog.com, writes commercial and
press release content for hotel companies and online platforms, and
shapes and writes spa menus. She remains on the judging panel of the
AsiaSpa Awards, and is also a board member of Asia Pacific Spa &
Wellness Coalition."
Charu Parashar
Renowned Fashion Designer & Couturier
"Charu Parashar is a new generation fashion designer and is constantly working towards taking the exotic India craftsmanship and ancient printing techniques to the highest levels of luxury. Charu Parashar label has built a strong legacy in the organized fashion segment in India and made its mark internationally. Her quest for providing perfect quality with immaculate finish and attention to detail for every minute detailing of the garment has earned her respect globally.
Charu is the designer member with Fashion Design Council of India and has been regularly showcasing at the Amazon Fashion Week, Dubai Fashion Week, Bridal Fashion Week Vancouver, Asia Fashion Week and many other international platforms."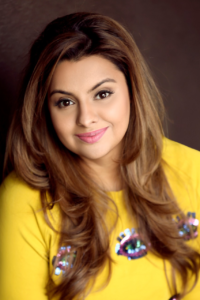 Deepshika Deshmukh
Film Producer/Founder – Love Organically
Deepshikha Deshmukh promises to use only the best natural and organic ingredients sourced from farms across the country, And Her Brand Love Organically is the country's first range of skincare products for little ones and their families that are free from aggressive ingredients like sulphates, parabens and GMOs to name a few.
Her vision is to do something that is bigger than one's self and be part of a movement where skincare goes beyond just feeling good, but also does good – for us and Mother Earth.
Every little thing she is doing is straight from her heart. Be it using, Nature, Science or a touch of mommy magic, her creations are all about skincare in its best and purest form. Made with innocent ingredients and gentle formulations.
She is making sure you won't need to worry about safe skin nutrition again.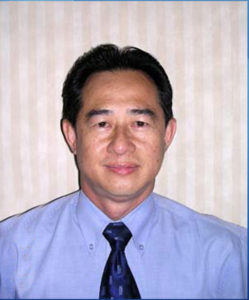 Donald Cha
Spa Chain Owner & Director, Asia Pacific Spa & Wellness Coaliation
Popularly known as MASTER OF SPA in Nepal, is a spa Consultant and Operator. A pioneer even in Malaysia now operates three spas at renowned 5-star hotels and two-day spas in Malaysia. Four in Nepal and three in Bhutan.
Donald is the man who knows about the spa. He has been in the industry for almost 15 years and has been actively involved with the Asia Pacific Spa and Wellness Coalition and the Spa & Wellness Association of Nepal. He is, without a doubt, master of his craft. With spas in Malaysia, Nepal, and Bhutan, Cha has revolutionized the spa industry in Nepal and continues to do so elsewhere around the world. The upcoming opening of a wellness retreat in Kathmandu ( Sept 2018 ), complete with Kneipp Therapy, Hydrotherapy Circuit, Experience Shower, Hamamm, Salt Room Helotherapy, Oxygen Chamber among others, is just one of his many endeavors currently underway.
Some of the projects, Donald is proud of are, as Project Manager, conceptualizing the Banjaran Hot Spring Resort in Malaysia, a Spirituality Spa in New York, a part of a wellness retreat in Zamzibar, Tanzania, a day spa with an indoor pool in Vietnam, among others.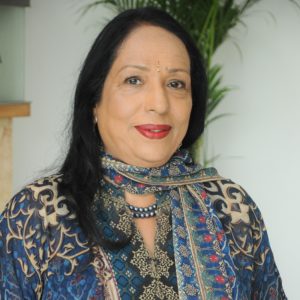 Dr. Geeta Ramesh
Ayurveda Doctor of International Fame & Owner, Kairali Resorts
Hailing from a family of acclaimed vaids (Doctors), Mrs Ramesh accompanied by her husband Mr. K. V. Ramesh carried forward the legacy through Kairali, a brand synonymous with 5000-year-old medical science called "Ayurveda", which in its tenure that has benefitted people across the globe to lead a healthy, happy life. She is a bachelor in Ayurvedic Medicine & Surgery and M Sc. (Biochemistry). she is India's leading authority in the Science and practice of Ayurveda and Founder of Kairali Ayurvedic Centre (New Delhi) along with Kairali – The Ayurvedic Healing Village.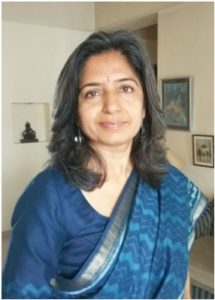 Himanshu Kapoor
Leading Nutritionist, Health Food Consultant and Social Entrepreneur
Himanshu Kapoor is a leading Nutritionist, Health Food Consultant, and Social Entrepreneur based out of Delhi. A Post Graduate in Food Dietetics andManagement, she began her career as a wellness expert over two decades back and has had a chequered background.
With an experience of creating dietary and wellness solutions for global spas, international models, gym fitness enthusiasts, children, and women, she set up her own organic health food brand almost a decade ago – which creates ready to eat foods the traditional Ayurvedic way with millets and ancient grains.
As a wellness and healthcare professional, she is a much sought-after speaker and is on the panel of leading wellness centres. She is also part of the international Slow Food movement and creates rich culinary experiences with the philosophy of local, regional and seasonal. She now enriches urban lives by offering innovative culinary and wellness solutions across the lifestyle spectrum.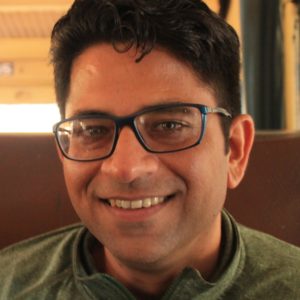 Hitesh Dhawan
CEO, Neuronimbus Software Services P. Ltd.
A successful serial entrepreneur from the 'street smart' crop with over 17 years of experience in the digital solutions domain. A passionate people's man who has worked on delivering business solutions and unlocking business value for a wide array of clients across different industry verticals and across different geographies. What excites him the most is the ability to provide business value and deliver results that positively impact a business. 
As part of being a digital entrepreneur, Hitesh is involved in wide variety of projects that involve helping new businesses with their digital strategies to working with leading brands and fortune 500 companies and helping them achieve digital objectives. Whether it is increasing brand recall, impacting the top line, bringing in digital technology for automation or a better consumer connect on the digital space. It's a big canvas of offerings that Neuronimbus offers and he has been at the forefront of all new initiatives of the company. His business and professional values transcend down to the human capital of the companies he manages as he prides of working with a highly motivated team.
From creative online brand communication and intuitive design GUI work to technology-driven online solutions and digital marketing with social media strategies and advocacy, he is at the helm of providing these solutions to clients from different verticals.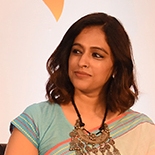 Ishita Yashvi
Head- Marketing, Forest Essentials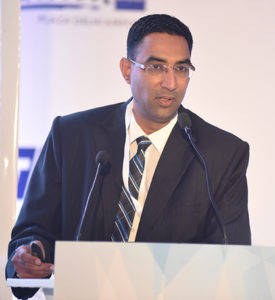 Jayanth Ranganathan
Executive Vice President, IIFL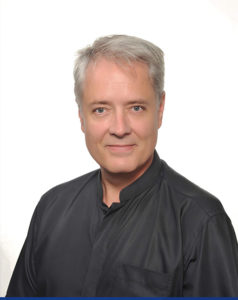 Kent Richards
Corporate Operations Director, Six Senses Hotels Resorts Spas
Born into a family of gym fitness fanatics, Kent Richards grew up in Durban, South Africa, following all the fitness trends of the 80's and 90's before finding himself in the middle of the global Spa and Wellness industry. After a career with 20 years in Fitness and 10 years in Spa, today Kent is Corporate Operations Director (Spa & Wellness) of Six Senses Hotels Resorts Spas, based in Bangkok, Thailand, and responsible for over thirty spas across the globe. Hear what Kent sees in the industry from France to Fiji, the Pacific to Paris, and across the East while he highlights his hopes and fears for the Industry.
More about Kent listed below
• Global Spa and wellness Corporate Operations Director : Six Senses Hotels Resorts Spas
• Spa Director :Jatomi Turkey
• Pre-opening Team Director :Jatomi Fitness Clubs Asia (based in Malaysia)
• Club General Manager : Virgin Active Claremont, Cape Town
• Spa Director : Bliss Spa at W Hong Kong
• National Operations Director : Fitness First Philippines responsible for all fitness clubs and spas
• Managing Director : Fitness First Hong Kong & Shanghai, including management contracts at
    Sheraton, Mandarin Oriental and Hilton
• National Member Service Director : Planet Fitness South Africa
• Club General Manager : Virgin Active / Health & Racquet Clubs (Gauteng)
• Family business : The Place Fitness and Dance Studios (Kwazulu-Natal)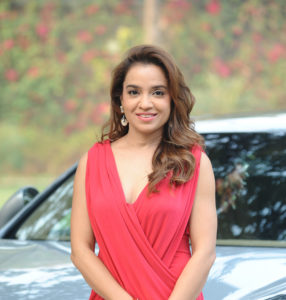 Kitty Kalra
Celebrity Fitness Trainer & Expert
Kitty Kalra, is an internationally trained fitness expert of Stott Pilates, Zumba Fitness, Doonya Bollywood Fitness, Metabolix, Suspension training etc. Kitty after a critical medical condition, due to spinal fractures in an accident, had a dream to create healthy and injury free bodies. Being a state level athlete and a sports enthusiast all her life, she decided to reinvent workouts through challenging fitness routines, where one relies on their own body and enjoy what it can do for us, rather than what machines and diets can do for us. She has also been the recipient of the prestigious Bharat Nirman Award for her contribution to fitness. With an elite list of clients including Bollywood celebrities, sports personalities and fashion designers, she teaches fitness through different challenging routines, building long-term sustainable goals with the right guidance, for the mind, body, and soul.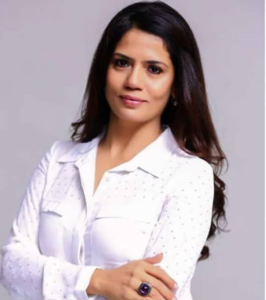 A Wellness professional with over two decades of experience, Lovina Gidwani Jha is a firm believer of the philosophy that 'Preventive Care Rules Over Curative Care'. Over the last 5 years as a popular 'Holistic Lifestyle Coach', Lovina has been practicing and promoting a holistic and natural lifestyle to help people find balance, peace and purpose in their lives. She also conducts corporate workshops as well as one-on-one programs for clients that enable them to stay 'Happy, Hearty and Healthy'. She has had varied and deep experiences in this field, most prominently as a Beauty, Spa and Holistic Wellness 'Guide' for about two decades, with projects done with Chiva Som, Yelo Spa, Myrah Spa among many others.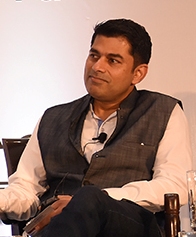 Mahesh Natrajan
Senior VP, Marketing, Sales & Business Development,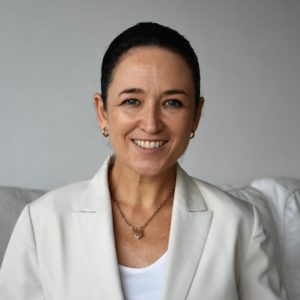 Melinda Yon
Technical Services Director – Spa and Wellness, Six Senses Hotels Resorts Spas
Melinda has a rich background in the Asian spa and wellness arena having worked as a Senior Lecturer for Singapore's Republic Polytechnic, a Spa Consultant, Spa business owner, Spa Director, trainer and founder of the region's first spa and wellness programme, Spa Club Asia. She also authored and edited the first three annual editions of Asia's first spa publication dedicated to men, AsiaSpa Menand has been a judge for the region's most prestigious, AsiaSpa Awards for many years.
Melinda's passion for spa and wellness began 25 years ago in her native Australia, following a desire to attain and maintain a healthy and well-balanced lifestyle.  Having lived in Asia for 17 years, she has been a frequent guest speaker at many of the region's spa and wellness conferences, including serving as the emcee for many of them.
Melinda was formally a board member of the Asia Pacific Spa and Wellness Coalition (APSWC) and the International Health and Wellness Alliance (IWHA) and currently on the Global Wellness Institute (GWI) Beauty Meets Wellness Steering Committee.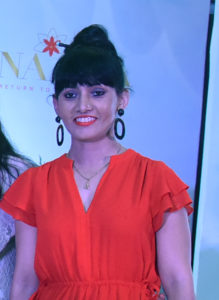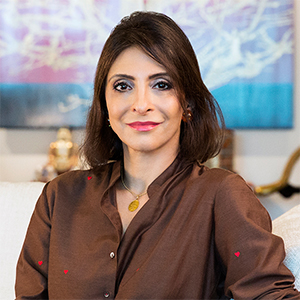 Nirvan Shroff
Co-founder and Director of Illuminar Consultants
Nirvan is a co-founder and director of Illuminar Consultants, a one-of-a-kind venture that caters to the needs of salons, spas, and people aspiring to open their own aesthetic and wellness establishments. Illuminar improves and upgrades the standards for services through training, and also provides solutions in the areas of – technical skills, soft skills, operations and management, and retail.
Her work experience spans over 40 years in the various fields of the beauty industry. From being a therapist to a spa manager, and finally, an international beauty works and spa trainer, Nirvan has a wealth of experience and knowledge to impart. She owns an exclusive and highly successful spa, Crème, which won the Geo Asia Spa Award for Best Spalon in India. Nirvan has been the principal technical trainer for Pevonia, and Babor in India.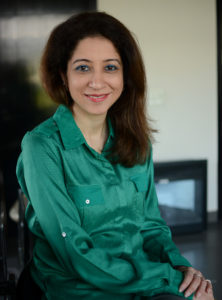 Dr. Rachna Khanna Singh
HOD – Holistic Medicine & Psychology – Artemis Hospital, Gurgoan
Dr. Rachna Khanna Singh is a mental health professional with a medical background focusing on Lifestyle & Stress Management providing Individual, Group and Corporate Counselling with a strong focus on Hospital and Clinical Care. She is Heading the Department of Holistic Medicine and Psychology at Artemis Health Institute, Gurgaon and is the Founder and Director of The Mind and Wellness Studio. Her clinical focus lies on positive self-development; management of lifestyle & stress, anxiety & depression, and anger & pain; de-addiction for alcohol & substance abuse; counseling for adolescent & child, premarital & marital, and family. 
Having been involved in social work and is currently the Founder and Director of NGO Swapnand Serve Samman. 
Given her strong work ethic, she has been the recipient of many honors and awards- one of the first few people from India to deliver a TEDx Talk (2018). In 2017, was awarded for being one of the 50 outstanding women in healthcare, andhas also been the recipient of Karam Veer Puraskar for Contribution in the Medical Field (2015), Build India Award for Outstanding Contribution as a Health Activist (2014), an Award for Extraordinary Support towards the Self- Development of Delhi Police (2012), and the MRCH in 2010.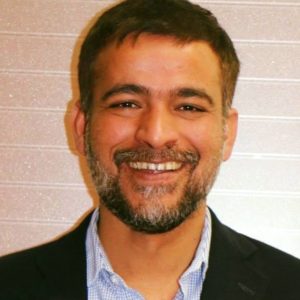 Rajesh Kumar Singh
National Vice President, INYGMA
Rajesh Kumar Singh is a Yoga & Naturopathic Physician, Entrepreneur, Author, Speaker, Celebrity Life Coach and a Corporate Wellness Consultant. Dr. Rajesh has rendered his services as the Medical officer, wellness executive and the Director of operations at the Kailash Health Village, NOIDA. He has worked closely as the Member, National Board for Promotion & Development of Yoga & Naturopathy, With Ministry of Ayush, Govt of India. He has also authored a book titling – "Who's Who: Yoga & Naturopathic Medicine, India".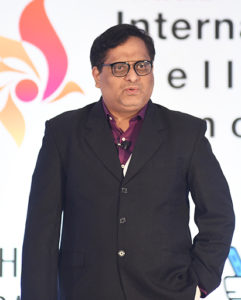 Dr. Sharad Kasarle
Medical Nutrition, Medical Herbalism & Functional Food Expert
• Industry's voice – Nutraceuticals & Functional foods 
• Chief Scientific Officer at Veganutritech LLP
• Chief Executive Officer at DSK Nutrition Research Centre 
• Food Scientist & Technologist from UDCT Mumbai 

Expert in Health foods, Nutraceuticals, and Functional Foods w.r.t. Product Development, Technology Transfer, Regulatory services and drafting of Health claims based on Nutrients, scientific references and Clinical research. 
Over 3 decades of R&D, regulatory and marketing expertise for Chronic Clinical conditions such as – 
Neuro-degenerative Disorders including Alzheimer's, Parkinson's, Stroke & Dementia
Cardiovascular support- Nutraceuticals to help enhance Circulation & maintaining healthy Lipid profile
Nutrition for Diabetics & Obesity
Nutrition for Bones, Joints & Muscles
Prevention of Diabetic Retinopathy, Sudden blindness, Macular degeneration & Glaucoma.
Distinguished speaker at various National and International conferences 
Prior to current role, worked for Alkem Laboratories Limited as Vice President & Head Nutraceuticals, National Food Industries Ltd, Jeddah, Marico Limited and Corn Products Limited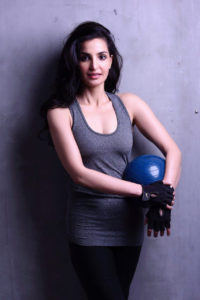 Sumaya Dalmia
Fitness & Wellness Professional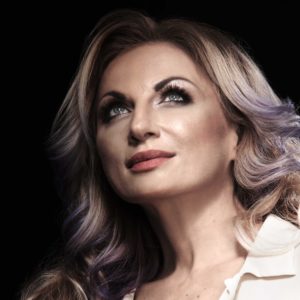 Vesna Jacob
Holistic Wellness Expert and Author
Vesna is one of the most forward-thinking minds in fitness – wellness and healing in India. She is a former national level Basketball player from Bosnia who turned to fitness and wellness as a profession.
Vesna is the creator of her own unique "3D Functional Pilates" which is based on Postural Alignment Fundamentals along with Functional Science Principals.
Moreover, she is a Physiotherapist, Author, accomplished Pilates teacher and Functional Applied Science Specialist. Vesna is also a Lifestyle coach, Motivational Speaker, Clinical Hypnotherapist & a Healer. This combination of skills makes her unique and involved with all aspects of Fitness and Wellness stressing on the Mind-Body-Soul Connection. She combines her skills with the expertise of the human body for a true wellness experience.